November 4, 2007

Today I get to sleep one extra hour today because of the day time saving thing. It's one of the greatest thing I must say. Who doesn't like to wake up late and finding out it's not as late as you think it is. It's just awesome. So, with this extra hour, what have I done with it to make my life extra meaningful? well, absolutely nothing!!

Wait, calling it absolutely nothing is a bit harsh. I did do something, it's just not some dolphin saving like Hayden Panettiere did, which she failed by the way.. because of some stupid Japanese fish boat that intervened.. and um.. nor have I helped any elder women cross the street who I figured they would rather stay home anyway. What I did, however, was made myself some hot chocolate and caught up with a few TV episodes I downloaded long ago but yet to have time to watch. Other than these, yeah, I pretty much just surfed web the rest of the time looking for cheap stuff to buy.

Oh, talk about finding cheap stuff. I recently bought a new camera and I REALLY should be taking advantage of it. It's that SD1000 that every website keep on promoting because of the price cut. It's pretty neat actually... maybe I will carry it around more so I can actually post some pictures. :)
October 29, 2007

I am probably not alone, but I have been getting message from people who want me to write them email. NO THANKS! These are spam and I am going to ignore all of these request, so you can leave me alone now. If I want to make friends, I'll do that on Ebaby! That's why we are here for, right? Spammer, get the hell out of my face!
October 21, 2007

In case you don't know, I am a video gamer! Sometimes when I get off work, I'd grab my beloved DS and just sit back to enjoy my night. (For those who don't know what DS is, here is a picture.)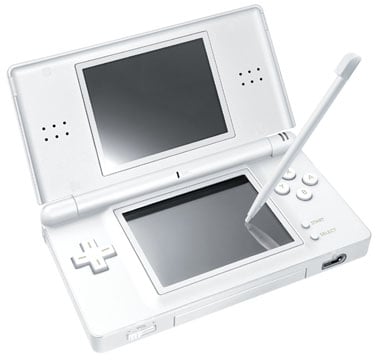 There are a lot of great games on DS apparently. One of the recent game I finished was the latest sequel to a great old classic title called Castlevania. The name of the game is called Castlevania Portrait of Ruin.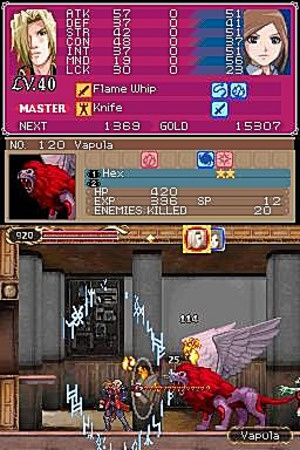 What makes this game different from its predecessor is the ability to switch main character any time throughout the game. Each character has it's own unique ability which creates many different kind of game play and basically make this game last forever. Overall, it was really an awesome experience. For those who owns a DS, I recommend you pick this game up.
This is the creator of the game. I forgot his name (haa..), but he said he is already making the next Castlevania for DS. I am so excited. How about you?