View all entries from Ella's World >
May 17, 2009

Hi friends! I hope you've all been staying busy these past few weeks and are having fun doing it! We just finished up some new episodes for the soap series and as I always say, you won't be disappointed! It is always so fun filming. One of the biggest challenges though with doing English Baby is trying to speak slower! In normal everyday life, I generally talk really fast. I actually speak a lot faster than my friends and it gets worse when I have a lot of caffeine or sugar in me, words begin to slur and I concoct up new words. But speaking slower definitely makes me think more about what I am trying to say and I think it's a good habit to put into place, especially when trying to help people learn English.
This month, I've been staying pretty busy. I decided to throw a Metallic-colored theme party this month just for the heck of it. I did not realize how much effort and time went into party planning. It is a tedious task. Have you ever had to throw a party? How was the experience for you? I feel like there was a lot of unnecessary stress I put upon myself but in the end, the party turned out fantastic. Here are some photos from the party!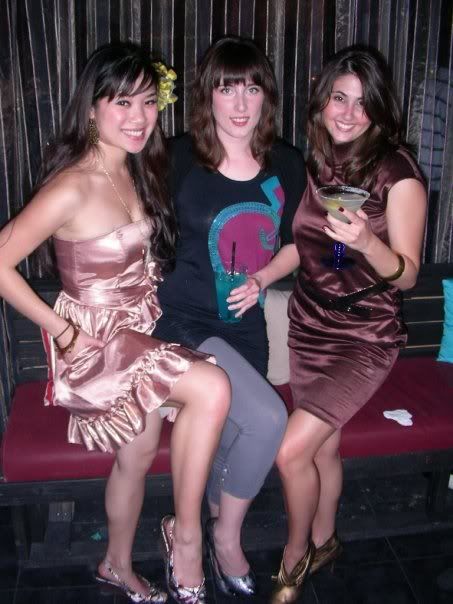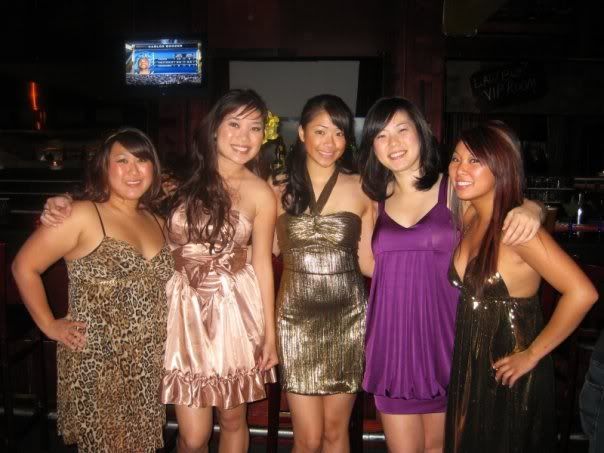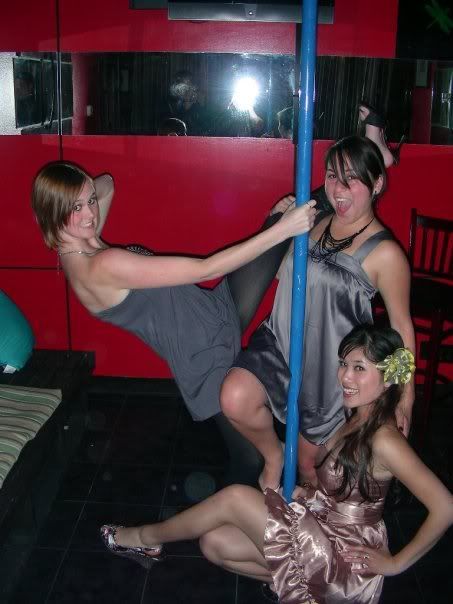 I also did some traveling this month! I went to California and New York!
In California, I went to San Francisco, San Jose, Palo Alto and Vallejo. It was a lot of fun. One of things I was really excited to visit was the Winchester Mystery House! I am a big history buff and the story that surrounds the Winchester house is very interesting. I had wanted to visit this place for many years so it was a thrill to finally go! You can probably google the Winchester house to find a more comprehensive history, but I will give you a quick low-down. Basically, the house was built by Sarah Winchester, of the Winchester rifle fortune. What makes this house so interesting is that Sarah was building this house under the direction of a psychic who told her there was a curse on her family due to all the lives lost as a result of people that died from Winchester weapons. In order to protect herself, she had to basically build a house that she could live in with the spirits. One of the conditions was that she could never stop building or she would die, so as long as Sarah was alive, the house was under nonstop construction, even through the night and on holidays!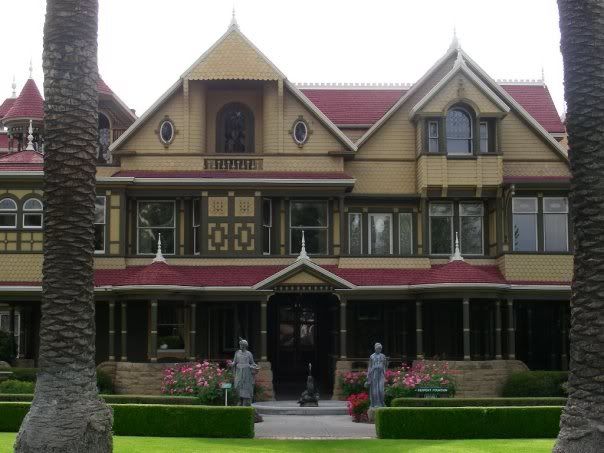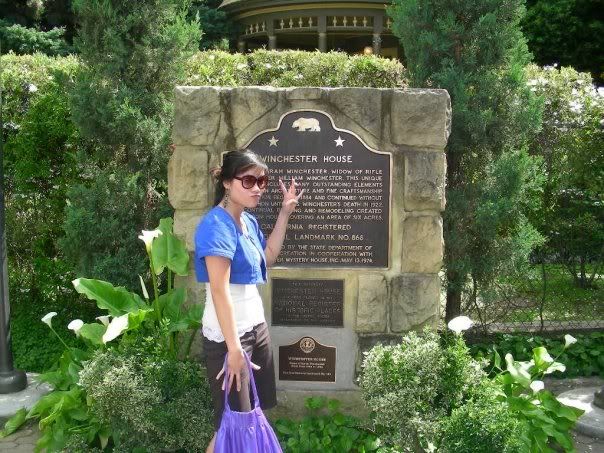 The most fascinating thing about this house is all the trap-doors, tricks and oddities that comprise it. There are stairs that lead up to the ceiling, doors that open up to nowhere, closet doors that are really just walls and many other weird things. The house was beautiful and the plants surrounding the house were just as amazing. It was a wonderful experience!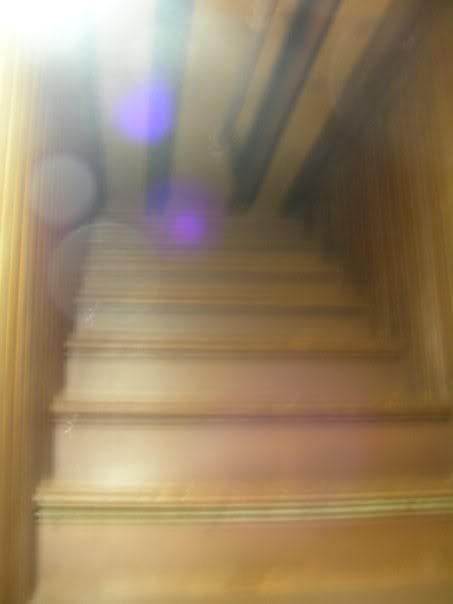 In San Francisco, my friends and I visited Chinatown, which was very interesting. We bought a lot of neat little trinkets. We also went to a very cool Mediterranean restaurant where we smoked hookah and I danced with a belly dancer! We also drove on the most crooked street in the city and visited the Golden Gate Bridge. It was a very fun trip!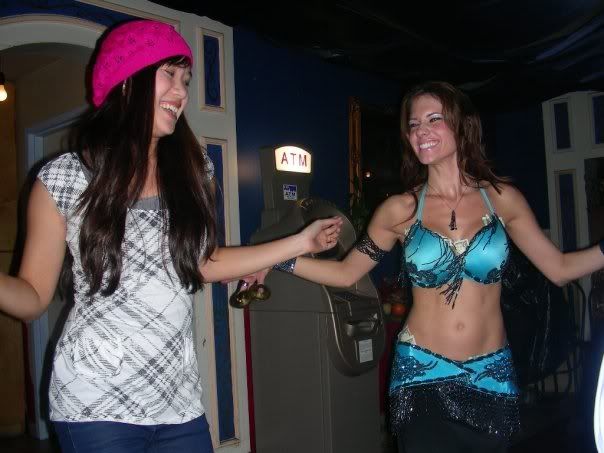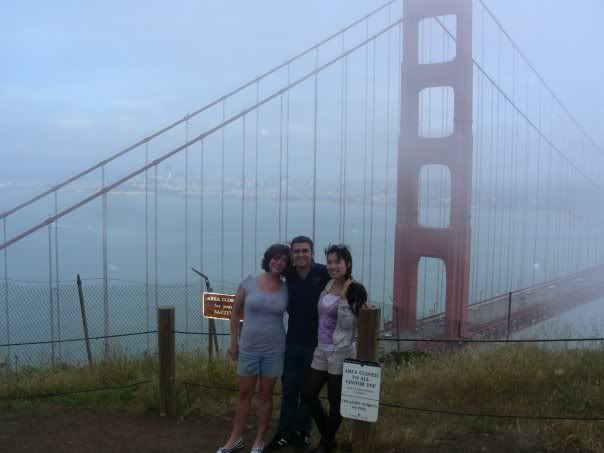 From San Francisco, I flew over to the east coast to New York City! I have been in NYC before, so I got a lot of the touristy things out of the way at that time, so this time I really wanted to experience the typical life of a New Yorker. My friends and I went out at night to a lot to different clubs and restaurants.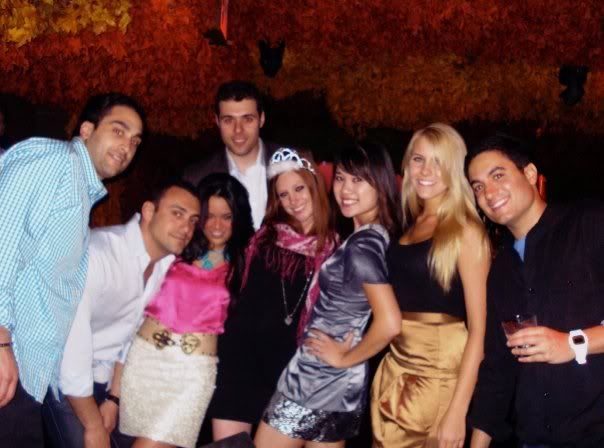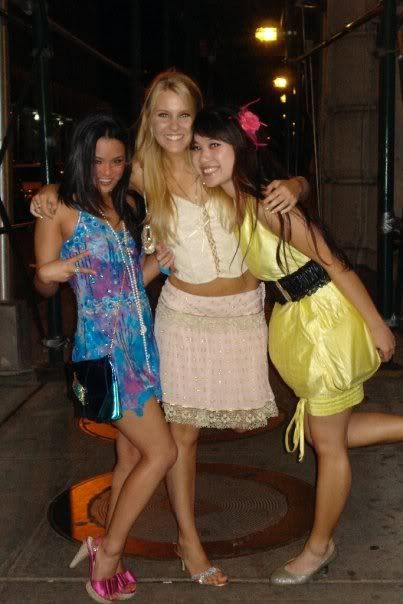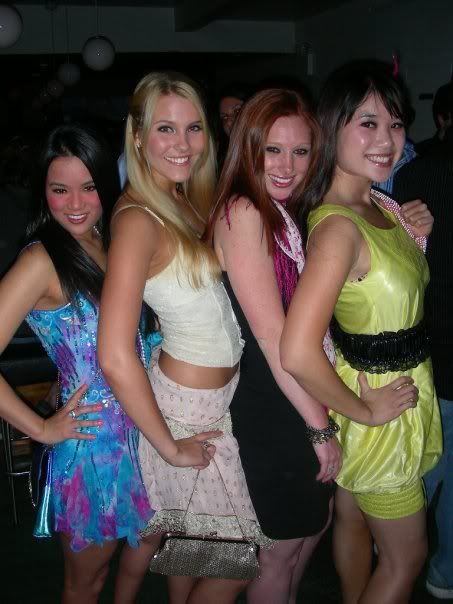 I also had a photo shoot while I was there. Thomas Subtil, the photographer, did an amazing job! http://www.thomassubtil.com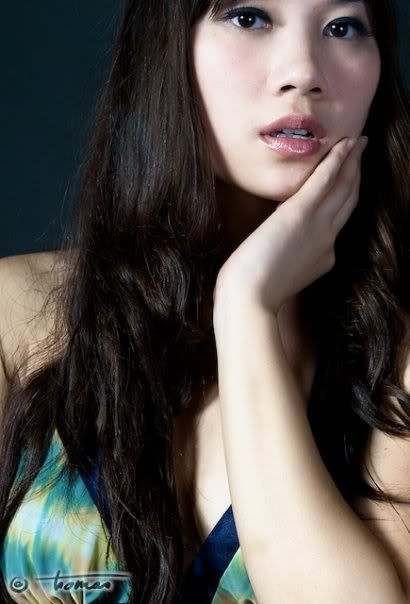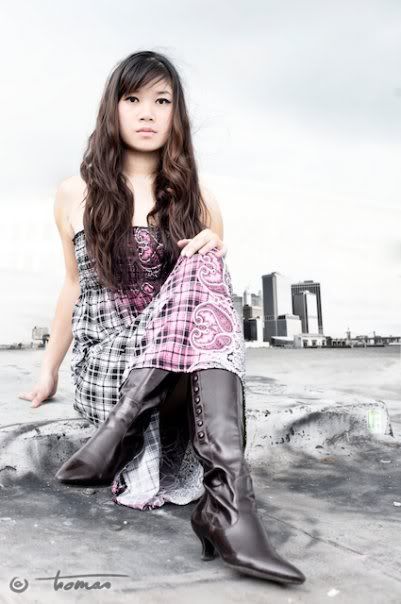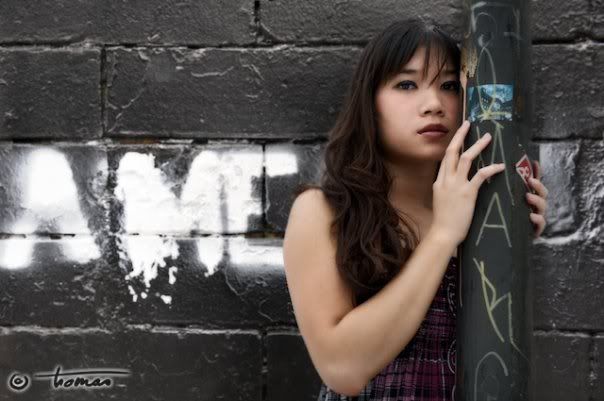 The life and pace of New York City is so fast. The attitude is very, GO GO GO, so it was fun trying to adjust to that. I did a lot of shopping, one of my favorite past times and attended parties. It was sad to leave, but I was happy to be home!
Now that I am back, it's back to the daily grind of everyday life! Work, sleep, and eat on constant rotation. It's good to be back!
Well friends, I hope you are all doing well and enjoying the new lessons! We've been working hard to make sure the lessons are fun and jam packed full of new words you can incorporate into your everyday life!
Like always, stay safe and have fun wherever in the world you are!!
More entries: Bye Bye 2011 (7), Birthday in Vegas!, Lake Livin' (1), New ventures! (8), Stressed Out (10), 2011! (9), Tropical Paradise & Sequins Storms (5), Fashion & Fun! (7), Parasailing and the Pacific (6), Taking Over Summer (17)
View all entries from Ella's World >