View all entries from Ella's World >
June 24, 2009

Hi Ebaby! friends!
It's been a while since my last post and as usual, I've been keeping busy! Unfortunately, I didn't get to travel anywhere exciting this month, but I did have a couple photoshoots that turned out great!
I also got a haircut! Even though that sounds petty, it was quite traumatic! The anticipation was horrendous because I had no clue how it would turn out, but I ended up really liking the final product. It was the first major change for me in 3 years!

Also, some of you already know this, but I am a registered nurse. I work for a dermatology (skin), allergy and asthma practice so we see a lot of different things. This past month, my clinic diagnosed a lot of people with skin cancer. I feel it is my duty as a health care worker and teacher to advocate for prevention! Especially with summer here for us in the States, sun exposure is at a peak! (Please bear with me as I do this mini PSA- public service announcement.)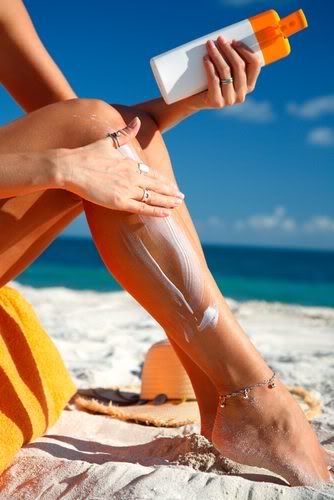 No matter where you are in the world, you get sun exposure, even on a cloudy day, ultraviolet rays still penetrate through. It is really important that you wear some type of sunscreen that has UVA protection. A lot of sunscreens have UVB protection, but it is UVA that is the most damaging to the skin. Any type of sunscreen with at least 20 SPF against UVA will suffice. Please go out and enjoy the sun as much as you can, but be sure to protect yourselves! You DO NOT want to end up with a basal cell or squamous cell carcinoma!
Okay, I'm done ranting!
As for English, baby! we worked on some really hilarious and fun soap episodes ! I can't wait to hear your feedback on them! We're trying some new things, so it's going to be an adventure for us as well! Stay tuned....
Photoshoots for May!
I went to Pacific City to shoot along the Oregon coast. We had actually climbed up a very high cliff to take one of the pictures! I was trembling in fear, which was particularly unusual for me because I've bungee jumped and skydive before. Nonetheless, the pictures turned out pretty great! Shout out to the photographer, Logan Lefler http://www.sltvisuals.com/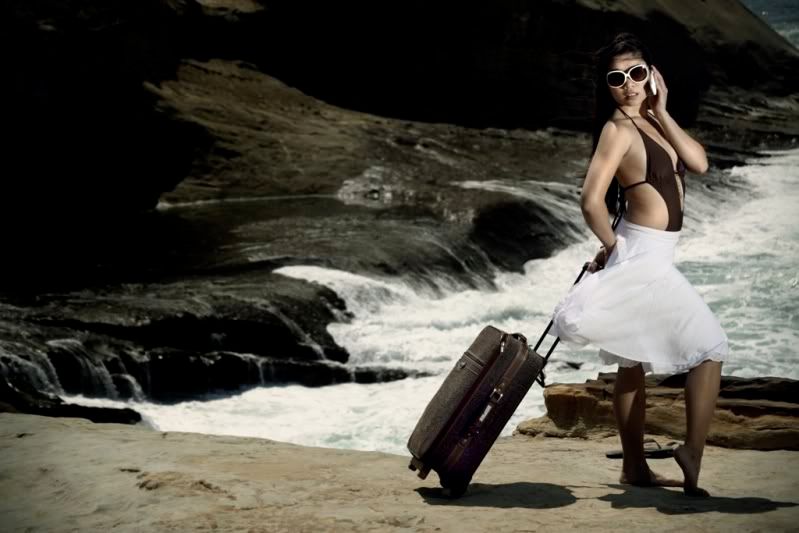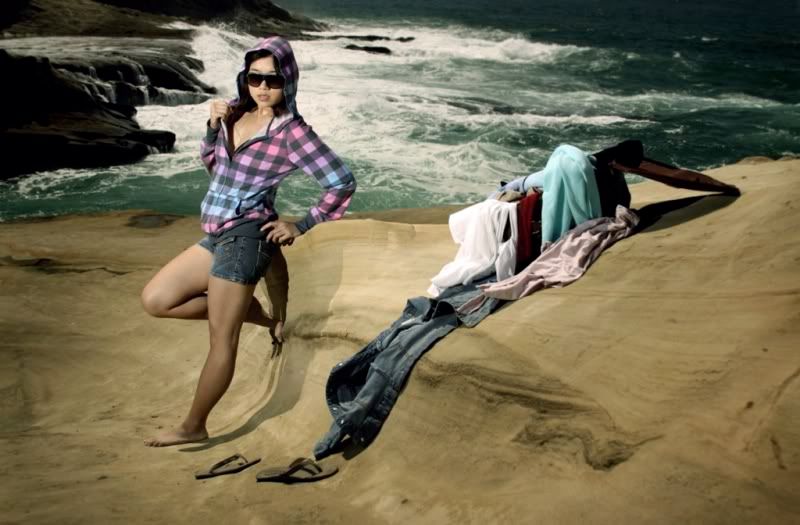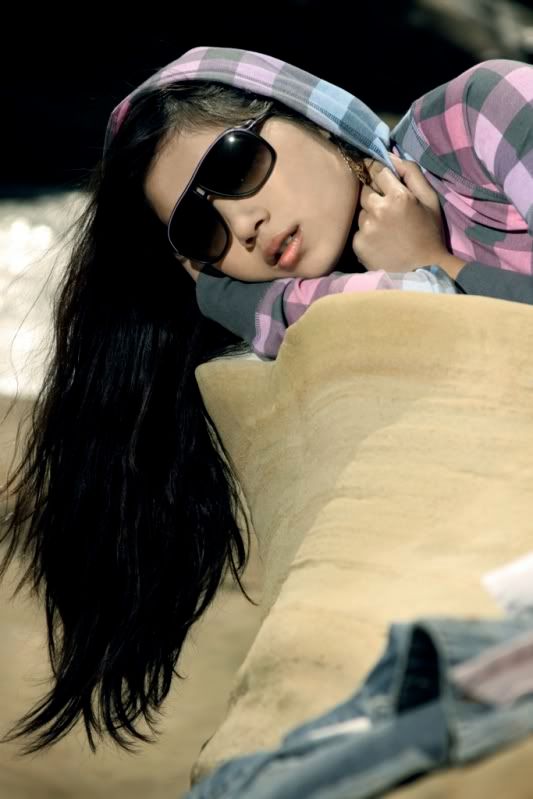 The next shoot I had this month was Japanese Rocker/Pop themed. I don't know very much about Japanese music... except for Utada Hikaru, but after thumbing through some magazines, I was very impressed by how creative and artistic the style of J-Rock and J-Pop was. The hairstylist, Jayla, wanted to give me a rocker look, hence my previously mentioned hair change. Two other girls were involved in the shoot too, so the pictures we did with Andy Pierson was very rocker magazine themed. Here are some of my favorite shots: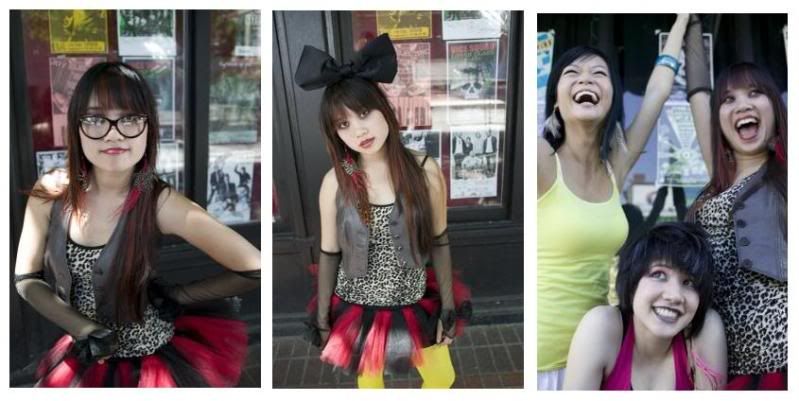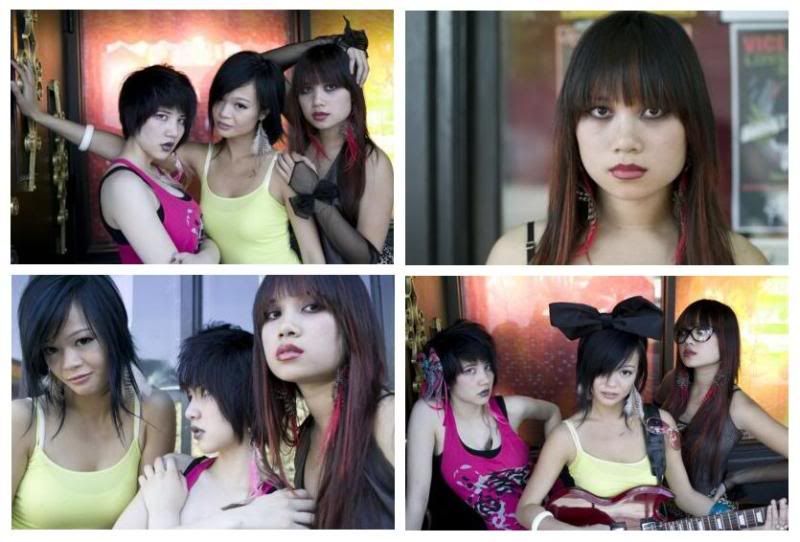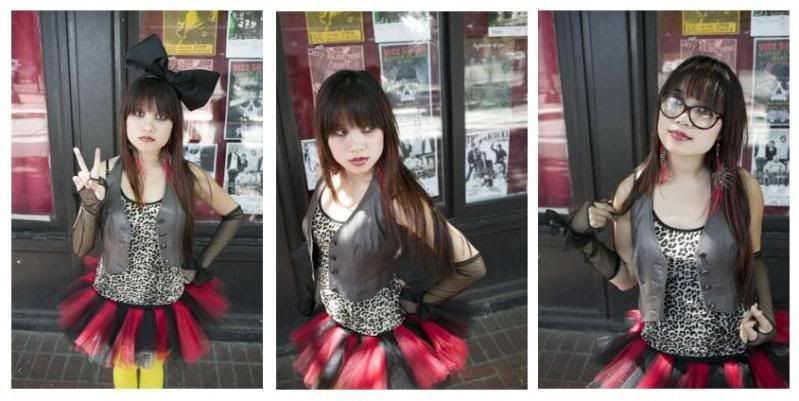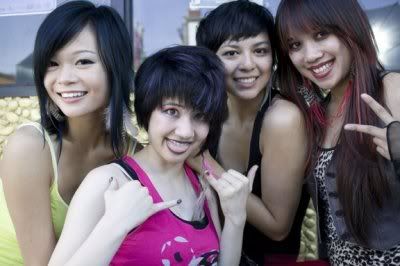 This was a really fun shoot and I made a lot of new friends! Well friends, I hope you've enjoyed my update! Have fun and stay safe wherever in the world you are!
More entries: Bye Bye 2011 (7), Birthday in Vegas!, Lake Livin' (1), New ventures! (8), Stressed Out (10), 2011! (9), Tropical Paradise & Sequins Storms (5), Fashion & Fun! (7), Parasailing and the Pacific (6), Taking Over Summer (17)
View all entries from Ella's World >