January 10, 2008

I love you not because of who you are, but because of who I am when I am with you.
Maybe God wants us to meet a few wrong people before meeting the right one, so that when we finally meet the person, we will know how to be grateful.
The worst way to miss someone is to be sitting right beside them knowing you can't have them.
January 9, 2008

I read this proverb days ago
"A month from a skylark, a half from a finch, a little from a wagtail and not a day from a swallow"
It caught my attention because i haven't know it's meaning. Could anyone help???
many thanks in advance
December 25, 2007

It's cold outside and one feels down inside. Sometimes, a hug is all what one needs.
"There's something in a simple hug
That always warms the heart;
It welcomes us back home
And makes it easier to part.
A hug's a way to share the joy
And sad times we go through,
Or just a way for friends to say
They like you 'cause you're you.
Hugs are meant for anyone
For whom we really care,
From your grandma to your neighbor,
Or a cuddly teddy bear.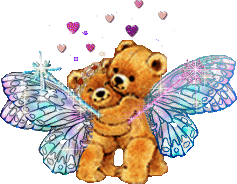 A hug is an amazing thing
It's just the perfect way
To show the love we're feeling
But can't find the words to say.
It's funny how a little hug
Makes everyone feel good;
In every place and language,
It's always understood.
And hugs don't need new equipment,
Special batteries or parts
Just open up your arms
And open up your hearts".