View all entries from world people1 >
Iran, Islamic Republic Of
September 29, 2013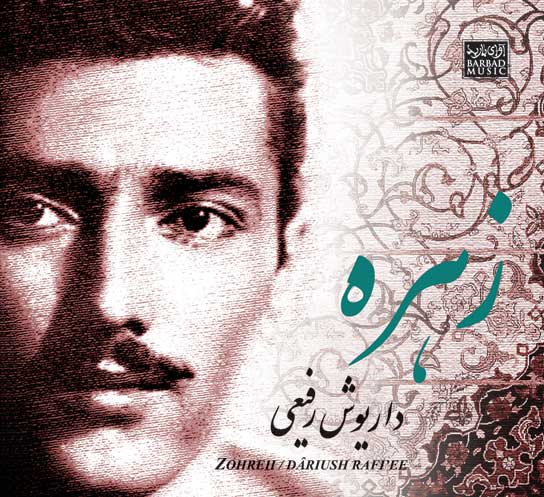 یاد ازآن روزی که بودی زهره یار من
دور از چشم رقیبان در کنار من
حالیا خالی است جایت ای نگار من
در شام تار من آخر کجایی زهره
یاد داری زهره آن روزی که در صحرا
دست اندر دست هم گردش کنان تنها
راه می رفتیم و در بین شقایقها
بود عالم ما را لطف و صفایی زهره
بود هنگام غروب و آن روز پر زیبا
ایستادیم از برای دیدنش آنجا
تکیه تو بر سینه ام دادی سر خود را
گفتیم و ما تنها بس رازهایی زهره
چون یقین کردی که در عشقت گرفتارم
طرد گشتی و نمودی اینچنین خارم
خود نکردی فکر آخر نازنین یارم
من همچو تو دارم آخر خدایی زهره
بوی که داری (باد صبا
ای باد صبا بهر خدا بوی که داری
حبيبم بوی که داری
اين بوی خوش از سلسله موی که داری
جانم جانم موی که داری
حبيبم موی که داری
خرم شده بستان ز تو ای باد بهاری
اين خرمی از روی که و بوی که داری
بوی که داری
ای عزيز بوی که داری
آی ای کاش بدانستم يک آرزوی دل
تا خود تو به دل آرزوی روی که داری
تا خود تو به دل آرزوی روی که داری
جانم جانم روی که داری
عزيزم روی که داری
آی يار دل آه ای دل
ما روی دل از جمله جهان سوی تو داريم
تو روی تو روی دل قبله جان سوی که داری
عزيزم سوی که داری حبيبم سوی که داری
گرديده مؤيد گرديده مؤيد ز چه فکر تو پريشان
در سر مگر انديشه گيسوی که داری
ای عزيز دل
در سر مگر انديشه گيسوی که داری که داری
My sweetheart was the iconic Venus away from the eyes of rivals in next to me were
My popular.
Now this evening rather than hollow, given time.
Venus that day that we were in the desert.
Hand in hand with each other,
Somebody among the flowers circulation copse road.
Grace and fai world we,
Venus, you are
On that day, full of beauty,
At dusk
See the sunset there stand purchases
I rely on your head on the chest of agriculture
I just told you the secret.
Venus
Because I've been caught up in the love bdansti.
The exclusion of the patrolman and so did kharm
Billy didn't think that unto itself,
I'm like you I have god.
The smell that you (Zephyr)
A Marshmallow
For God's sake
The scent of you who
Habibm
The scent of you who
This is the scent that you hair dynasty
Chuck Chuck was that hair
The hair was habibm
Are you a Frisky spring take the wind g
This is the scent of that khorami ing
The smell that you
The smell was a dear
An I wish I knew a heart aspire
As you wish on the heart that you
As you wish on the heart that you
Chuck Chuck on which ing
Dear you on that
My heart is a heart Oh companion
We are on the world you are including heart
You're on. You'll love the hand on your heart, you n Qible
Dear habibm you by the hand that significant
It has been confirmed,
What do you think of the excellent, has distracted?
In the head unless you thought that hair
Dear heart, a
At the head of the hair was thought significant that, except
Singer: (Live learn)
Dariush Rafie
Date of death:
Close to sixty years ago
More entries: Fall (1), Come to talk and chat (3), Heyyyy, Fall (2), Social love, Come here (2), Fall (2), please......, u ...., come to visite