Find friends and English penpals to learn English. Search for cool people who are learning English and invite your friends to join Ebaby! International friends around the world are a great way to practice English. Make sure to check out their profiles, blogs and photos.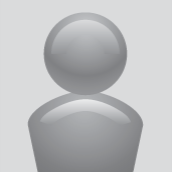 ---
Search Members
Search for Ebaby! members you find interesting. We have thousands of people who want to practice English with you!
Learn English with English friends from around the world.
Learn English and Meet Friends with Ebaby! member photos. Sharing your photos is a great way to practice English.
Read English blogs of our members and then write your own to practice your English!
qqllpower
China

Hi,guys Good day! I'm qqllpower,my friends call me Jasmine, I work as saleswoman,the 1st time to write blog here,I am shy ,I didn't chat with people in the past, The main reason is I am so busy...

hridoyahmed09
Bangladesh

When the mind of man is perfected, then, and only then, the body can express itself perfectly. Charles F. Haanel wrote that. And he was right. Because everything, everything, starts with your min...

Old Yeller
United Arab Emirates

Hello my friends I miss you too much Hope you are ok

Wow,hey there!Well,I have just come here and I am surprise!Where are my friends!?