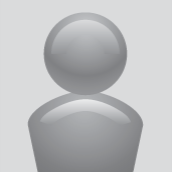 Jovana55
Im here cuz I want to improve my English, like everyone here I suppose :) Im communicative person and cant wait to talk to you :D So, write to mee :)
July 21, 2012

Every summer has a story, but unfortunately every story has its own end. But i dont wanna talk about the end,cuz we are in the middle of summer.
I really love summer, especially because it is a holiday and we can do anything we want. This summer is special for me, because I;m going to England and I cant wait for the 5th August to take off. I will be there for three weeks, two of which i will go to summer school of english and the last week i will go to London as a tourist. I hope so i will improve my English, which is the main reason why I will go there. Of course, I expect to see manu interesting places and landmarks of England and have fun and enjoy,too.
Im at home, until I get there. Im going to the swimming pools, going out with my friends and boyfriend, almost every night. It can be said that Im really enjoyimg the summer., like many of us, I suppose. Also, Im helping to my parents with their work, because they are private entrepreneurs and their workforce are on the vacation these days, so I must help them. But that isn't hard to work, because it's my pleasure to help them.
Well, friends, tell me something about yours holidays :)))

More entries: It's my holiday :D (10)